Free Outdoor Movie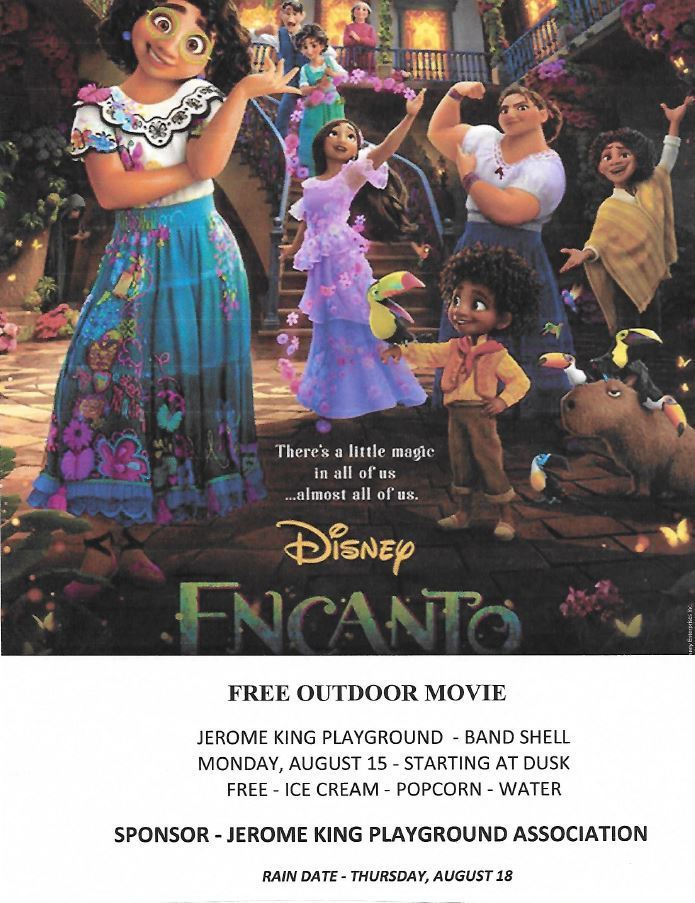 The PTO has extended the Candy Gram deadline to Monday, February 7, 2022!

GASD will be closed today, January 7th, 2022. Please be safe and have a great weekend! Don't forget today is a virtual learning day, so students have assignments in Schoology to complete!

This is just a reminder that iPads may come home with K-5 students periodically through the winter season anytime there may be winter weather in the forecast. Please keep iPads and chargers in student backpacks so they are charged and ready to go the following day.

Due to the rain that is forecasted for tomorrow, the Greencastle Exchange Club Halloween Parade has been cancelled. They have decided to offer a virtual Halloween Contest, and information is on the Greencastle Exchange Club Facebook Page.

November Menu Changes! Tomorrow breakfast will be: Chocolate Muffin / Yogurt Monday November 1st breakfast: Apple Flip instead of waffles Tuesday, November 2nd Lunch: French Bread Pizza instead of Lasagna Roll-ups

Picture Make Up Day is in the morning at GAES on November 4th! Extra picture forms are available at the office.

PLEASE SEE THE BELOW MENU CHANGES: Tomorrow breakfast will be Apple Muffin Tops & Yogurt instead of Pancake/Sausage on a Stick. Monday Breakfast will be assorted pastry items instead of Maple Waffles. Monday Lunch will be French Bread Pizza instead of Tangerine Chicken & Rice. Wednesday- October 20th- Cereal/Poptarts instead of Pancakes. Thursday Lunch – October 21st – Tangerine Chicken/Rice instead of Mickey's Pizza. Thanks so much!

Please see the images below for an update on the Race for Education that took place October 1st! We raised $29,839.78 and the money is still coming in!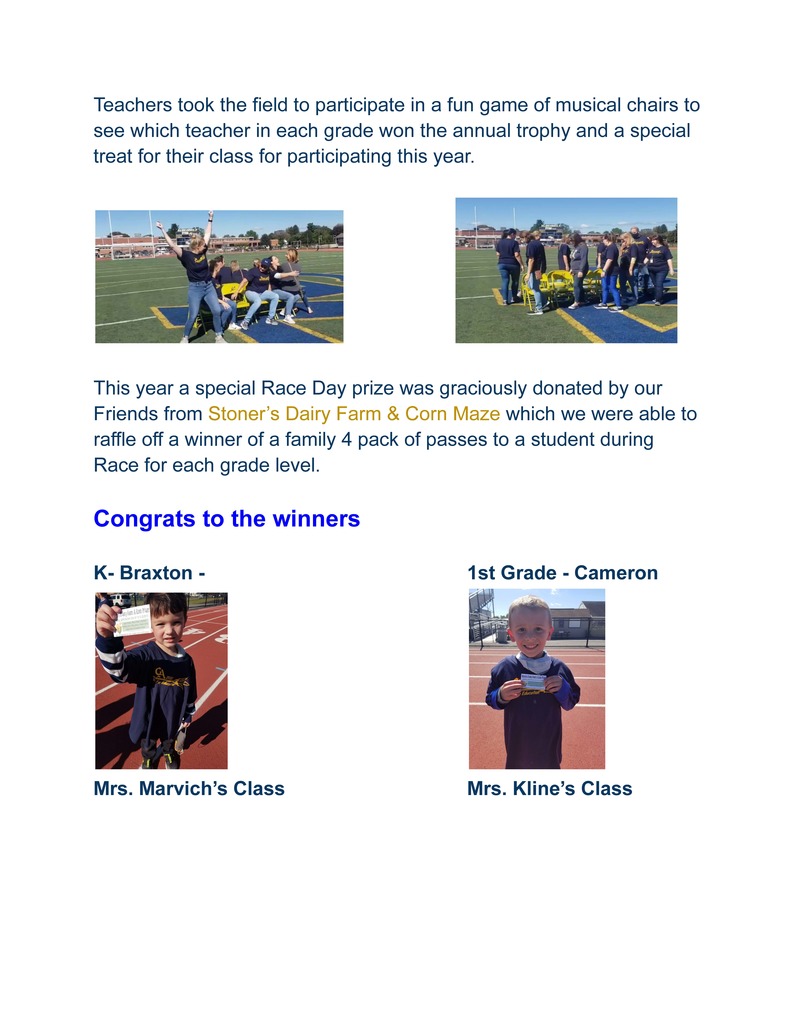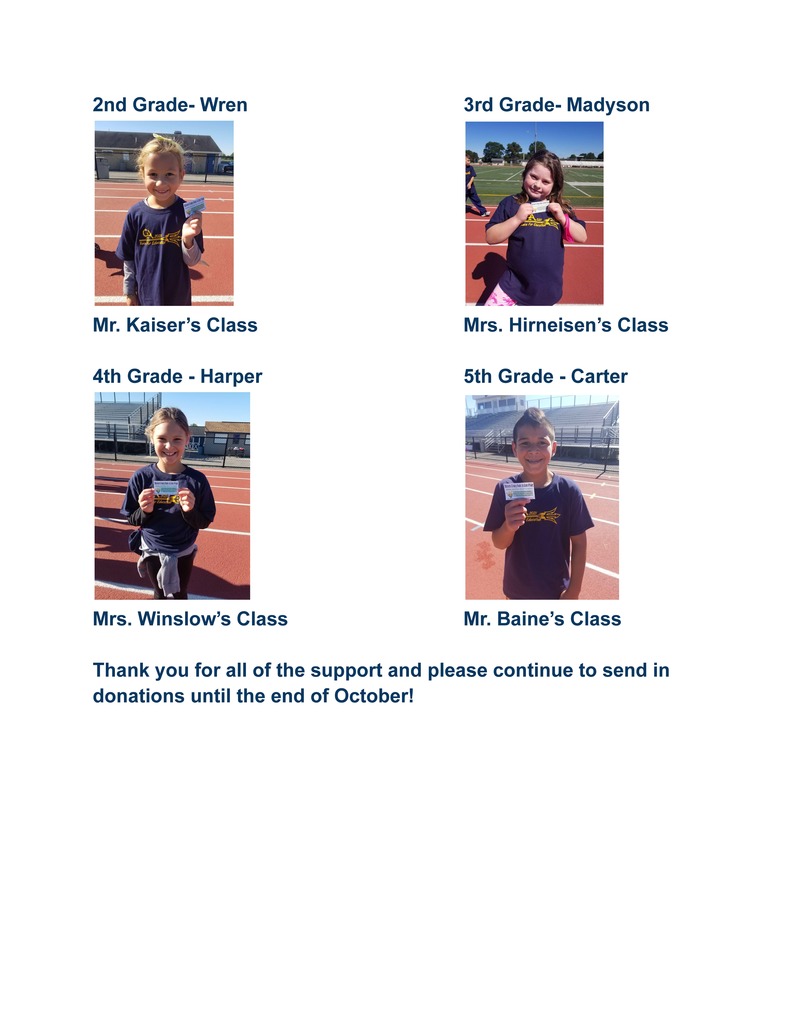 Today is Pizza Day!! Tony's Pizza is now opening up our Pizza Night to be Pizza Day too! Order ALL day to support our schools! Please print the form attatched and fill in your student's teacher and turn it in at Tony's with your order! As always we appreciate your support!! Thanks, GAPS & GAES PTO!

Remember tomorrow is wear your CLASS COLOR Day! 3rd Grade is ORANGE, 4th Grade is GREEN, 5th Grade is WHITE and Staff is PINK!!!

Wednesday is Tie-Dye Day!!!

Don't forget that today is FLANNEL DAY at GAES!

Just a reminder that tomorrow is NEON DAY! Show your school spirit and wear something NEON!

Unfortunately, the PTO KONA ICE SOCIAL is CANCELLED for tonight! Please spread the word and sorry for any inconvenience!

Unfortunately there are some menu changes! They are as follows: Friday, October 1st Breakfast- Donuts Wednesday, October 6th Lunch Choice 1- Assorted Pizza Choice 2- Corn Dog Choice 3- Cocoa Cherry Bar Fun Meal

BREAKFAST MENU CHANGE: Tomorrow's breakfast will NOT be pancakes & sausage! It will be cereal, pop tarts & a pineapple cup!

Tonight's PTO Kona Ice Event will be postponed to September 29, 2021! The Back to School Social will be 5:30-7 PM on the Elementary School Playground. Please see the attached flyer for more details!

LUNCH MENU CHANGES STARTING TOMORROW! Tomorrow: Choice 1 has been deleted so now we will be serving choice 2 and 3 only. Still mark selections under 2 & 3 please. Thursday – Choice 1- assorted pizza, choice 2 & 3 = no changes Friday – Choice 1- pizza crunchers, Choice 2- hot dog, Choice 3 - fun meal Next week: Monday- Choice 1 – hotdog, choice 2 & 3 remains the same Tuesday – Choice 1 – assorted pasta/cheese Thursday – no change Friday – Choice 1- cheeseburger, choice 2 & 3- no change